Up & Down
National Parc of Penêda-Gerês
The National Parc of Penêda-Gerês, also called Gerês, is the only national parc of Portugal. Open in 1971, it covers an area of 72 000 hectares and owns an extraordinairy diversity of climates and landscapes, which resumes the diversity of this area situated between the Mediterranean Sea and the "Euro-siberian" region. Because of this, the flora and the fauna that you will find there are almost unique in the country. Granitic land with impressive landscapes, with strange-shaped rocks, and a luxurious vegetation, where some species do not exist anywhere else. The natural & cultural wealth transforms Peneda-Geres into an indispensable place to visit for the people who want to discover the most importants parcs of the Portugal.
To discover more about this parc, click on the following link : click here !
Green way - Monção to Valença
The ecological track of the Rio Minho, inaugurated on November 14th, 2004 by the Secretary of State for Transports & Communications, Eng. Jorge Borrego, is a 17km long track, between the cities of Monção and Valença. The main interest of this green way is that it's the first track of that type in Portugal. A reference for the ones who like to practice sports in communion with nature !
In 2009, during the 4th meeting of the Green Roads of Europe, it has been classified 4th best's ecological track in Europe.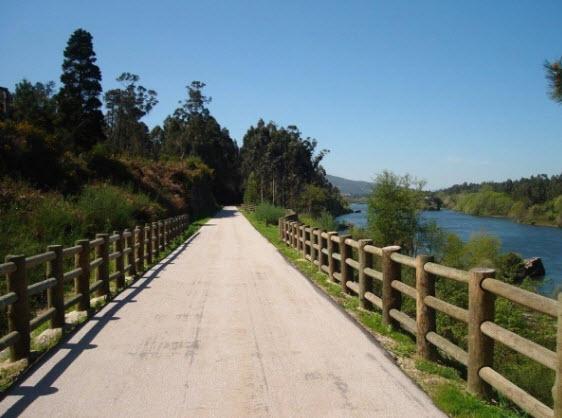 Monte do Faro
At approximately 5 km of the city of Valencia, but belonging to the municipality of Ganfei, this mount reached 556 meters in height and offer a magnificent panoramic sight over the region of Valencia. A little chapel and 2 restaurants complete this touristic site.
Golf